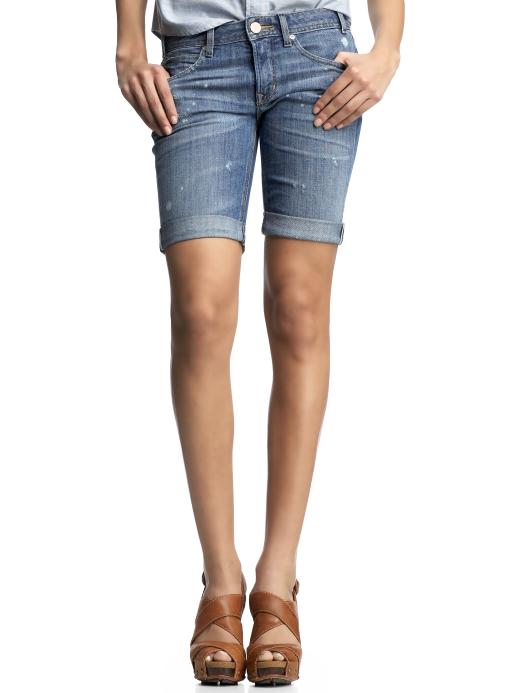 If you've followed this site for the past two years then you've often read us preach that "Fashion Is Foremost Inspiration", not cost. Too many times some shoppers of us equate high cost with high quality and low cost with cheap and disposable. But thankfully "Fashion Circle" followers know better. Yes it's almost mid August, but if you're still in the market for a great deal on shorts or crop jeans, you've hit pay dirt with these:
Destructed Jean Bermuda Shorts by GAP.
Now discounted to only
$19.99,
exclusively at
GAP.com,
this classic jean shorts design gets an edgy uplift with authentic destructed details. Pair them with an airy blouse and chic sandals for an effortless, feminine look. Sizes range from 00-20, but fit and comfort will be magnificent on all body types, according to some 90 or so customer reviews posted on
GAP.com!
Overall I strongly encourage all "Fashion Circle Followers" to add these jeans to their collection, either as a late summer add on, or for warm climate readers, a piece that will serve well even into October.
"Fashion Is Foremost Inspiration"
Melany