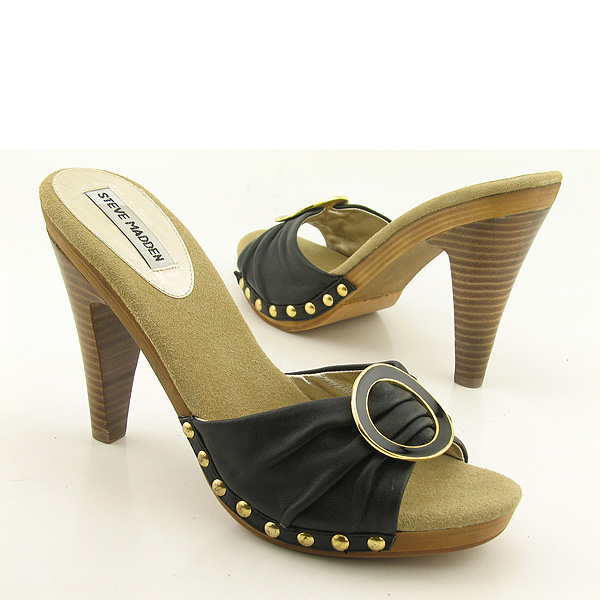 It's Really Beginning to feel like Spring out there. The birds are returning, the leaves are turning green again, and the days are getting longer. Next week's expected to be even nicer, and before you know it it'll be summer time. So why not bring in the warmth with a treat. Specifically this
Black Pamelaa Slide by Steve Madden.
I was on the fence about ordering this heel, but after I received it from
Shoemetro.com
and tried them on, they were absolutely Shoegasmic. They are the most comfortable slides I've ever owned. The luxurious feel of the upper fabric and the in sole felt really good on my feet. So good that I thought that I had paid the original MSRP rather than the
$24.99
that it came to. This Slide came from
Shoemetro.com,
so if you follow
Fashionwithfifi.com
, you already know that means free shipping on all orders. Overall this heel may not be a screaming Shoegasm, but it is a comfort-gasm. Click Here: to get yours for only
$24.99.
Shoe Of The Week
"Fashion Is Foremost Inspiration"
Celeste