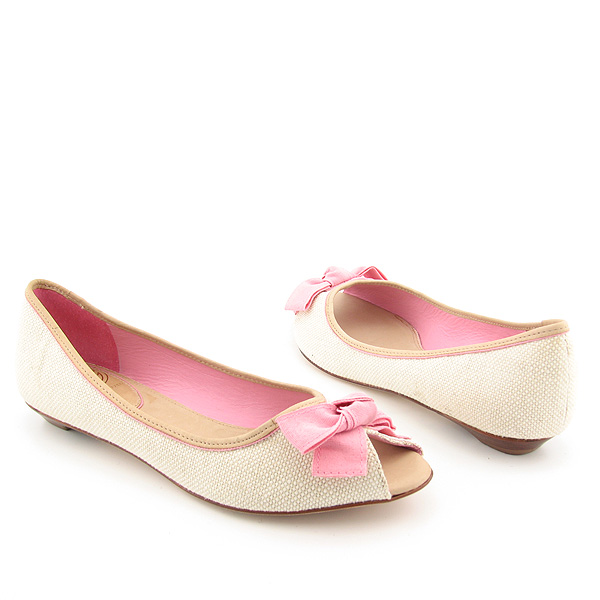 Lilly Pulitzer began her foray into fashion almost on a whim in the 1950s. After staining her dress with fresh squeezed citrus juices, Lilly Pulitzer took to designing a dress just to conceal the stains. And that set her off. From then, the Lilly Pulitzer brand has come to symbolize the affluence, effortlessness and fancy of Palm Beach, from where Lilly Pulitzer comes. The Lilly Pulitzer brand offers extravagant sandals, pretty flip-flops, and playful flats like these:
LILLY PULITZER Bow Tie Flats in Beige!
Get them exclusively at
Shoemetro.com!
"Fashion Is Foremost Inspiration"