Gelila brings viewers into her kitchen for a look at three different methods of caring for the skin using all natural ingredients from the pantry.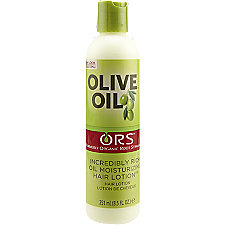 Organic Root Stimulator Olive Oil Moisturizing Hair Lotion
restores hair's natural moisture balance.
Deerfield Farms All Natural Baking Soda 16oz.
cleans deodorizes all purpose baking All Purpose Baking Soda Use Baking Specialties: Baking soda is included in many recipes for muffins, cakes and cookies. Use as directed in your favorite recipes.
With MORTON Iodized Salt
when it rains it pours This salt supplies iodide, a necessary nutrient. Quality, purity, reliability, since 1848 Made in USA.
Dynamic Health Laboratories Inc Organic Apple Cider Vinegar w/Mother.

"Fashion Is Foremost Inspiration"
Gelila